PURE GOSPEL RADIO
now available on iHeart Radio!
Mission Statement
Pure Gospel Radio has ONE goal……To spread the Gospel through song and scripture. We want to encourage Christians, as well as plant the seed of the Gospel in the souls of lost individuals all over the world. Join with us in reaching the world.


PURE GOSPEL RADIO
is now available on iHeart Radio!
Download the iHeart Radio App Today
ALSO…
Enable the PURE GOSPEL RADIO skill on your Alexa.
Just say, "Alexa, enable the PURE GOSPEL RADIO SKILL".
Then whenever you want to listen, just ask
"Alexa, Play PURE GOSPEL RADIO".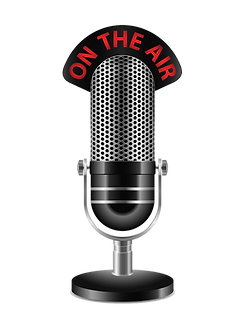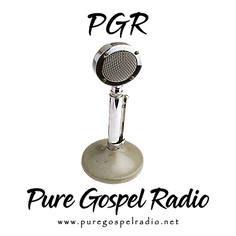 All Programs Are Listed in Eastern Standard Time
Monday
7:00 A.M. Coffee Grounds & Gospel Sounds with Becky Hudgins
12:00 P.M. Lonesome Road Ministries
5:00 P.M. Riding Home with Linda
7:00 P.M. Cathy's Corner with Cathy Guffey
Tuesday
7:00 A.M. Coffee Grounds & Gospel Sounds with Becky Hudgins
12:00 P.M. Lonesome Road Ministries
5:00 P.M. Riding Home with Linda
7:00 P.M. Pure Sonshine
Wednesday
7:00 A.M. Coffee Grounds & Gospel Sounds with Becky Hudgins
12:00 P.M. Lonesome Road Ministries
5:00 P.M. Riding Home with Linda
Thursday
7:00 A.M. Coffee Grounds & Gospel Sounds with Becky Hudgins
12:00 P.M. Lonesome Road Ministries
5:00 P.M. Riding Home with Linda
7:00 P.M. The Violet Show with Violet Maynard
Friday
7:00 A.M. Coffee Grounds & Gospel Sounds with Becky Hudgins
12:00 P.M. Lonesome Road Ministries
5:00 P.M. Riding Home with Linda
Saturday
1:00 P.M. The Blue Ridge Gospel Showcase with Donna Journey
Sunday
4:00 P.M. There's Hope with Sonshine Road
Music Submission Info
Artists Feel Free To Submit Music To Our Review Board At
By Mail
Pure Gospel Radio
821 Dawsonville Hwy
Suite 250-204
Gainesville GA 30501
By Email
submitmusic.pgr@gmail.com
Contact
Pure Gospel Media
821 Dawsonville Hwy
Ste:250-204
Gainesville, GA 30501
Tel: 706-510-7042